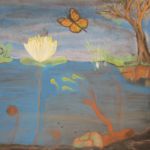 Announcements
Background check now open until September 30. Click here to fill one out.
The Lighthouse School has a Board Meeting on Wednesday, October 4th at 7 PM in the handwork room.

The public can join via teleconference by dialing in to 424-338-0134 PIN: ‪723 585 165‬#‬‬
2023-2024 Calendar.
---
2023-24 School Year
No current announcements.